In this post, I document the changes to my office setup through time.
2021 Update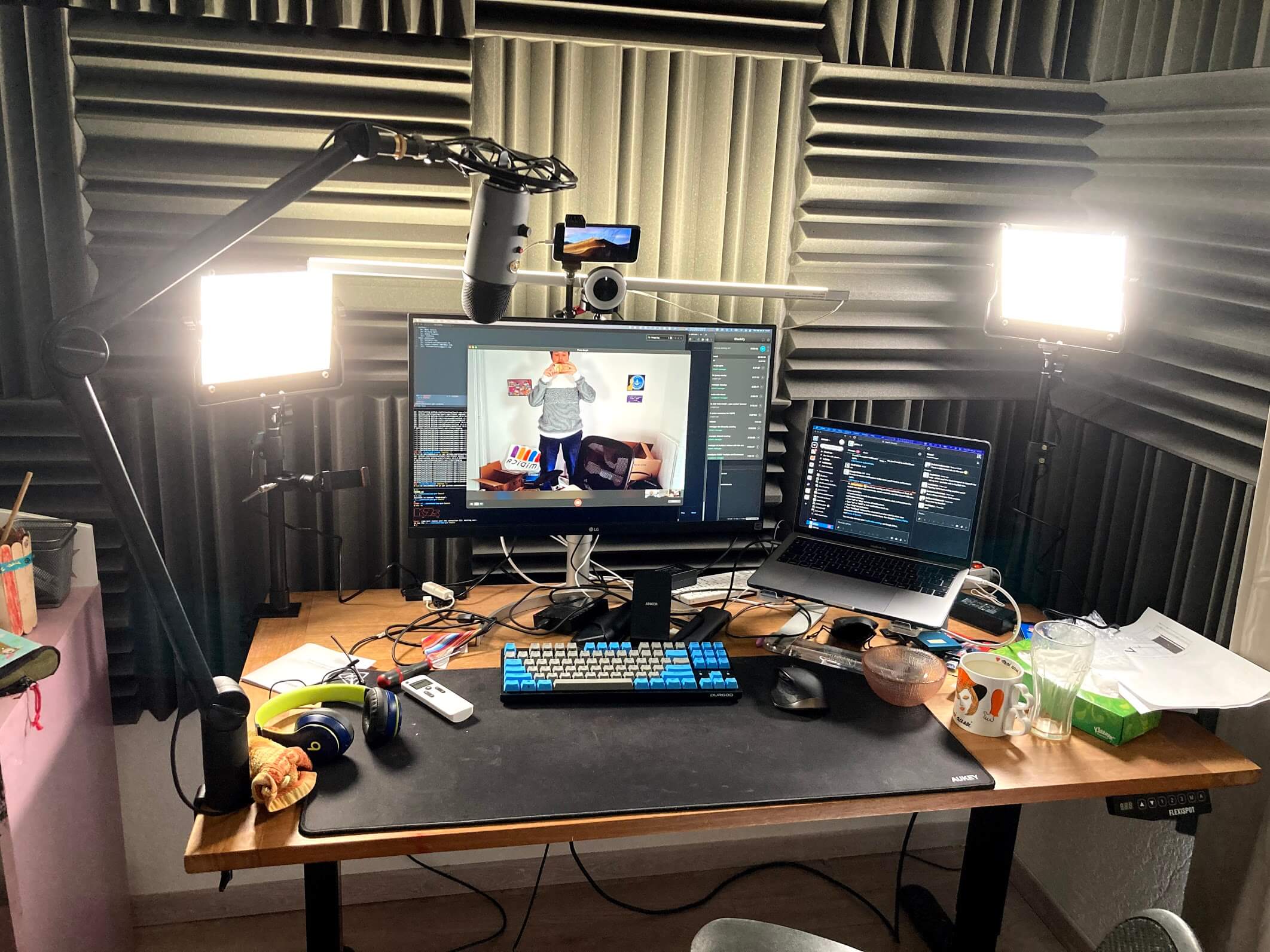 I switched from the Apple Magic AZERTY keyboard to a QWERTY mechanical keyboard: the Durgod Taurus K320 TKL. I chose the Cherry MX Brown switches, and I love them. It feels so much better to be typing on this keyboard. Moving from AZERTY to QWERTY was the hardest part. It took about 3 months to get as confortable as I was using the AZERTY layout. I really wanted to stop working on a "second class" keyboard layout that has poor shortcut support on most apps. The other adjustment I had to do was to go to the macOS settings and swap the Windows key with the Alt key so that the ⌘ and ⌥ keys are at in the right order.
Two UTEBIT articulating arms that hold (1) an old iPhone 7 that I use as a secondary screen using Duet and (2) a Razer Kiyo camera.
A Razer Kiyo camera (USB 3). I wish I had a proper DSLR camera though: the Kiyo needs a ton of light to have a good image quality.
Two UTEBIT tabletop arms that I use to hold the flood lights.
A set of UTEBIT 1/4 to 3/8 screw adapters.
24 panels of the t.akustik WAS-7 Absorber. It greatly reduced the amount of echo/reberb in the room, and allows me to put the microphone a bit further away without losing on sound quality.
2020 Update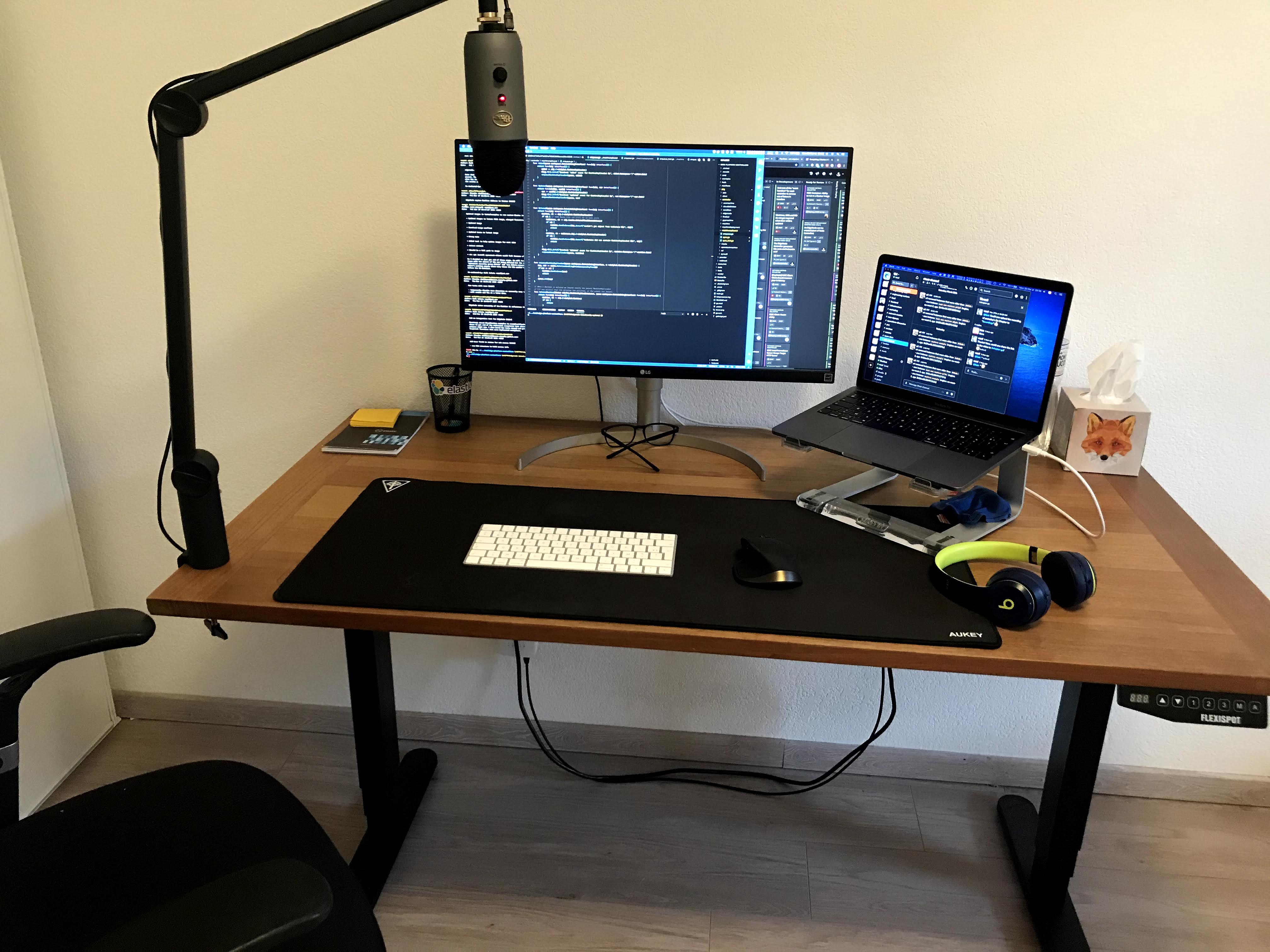 Yeti Compass boom arm

Note that the boom arm is meant to carry the shock mount + the mic and since I only mounted the Yeti mic, the spring mechanism is a bit too tight which means the arm tends to go up. I unscrewed the screw in the base of the boom arm at its minimum but the tension is still too high and the boom arm tends to go up.

Apple Magic Keyboard. I also use a Sharkoon PureWriter TKL from time to time when I want to bother my collegues with the clank-clank sound of the red switches
USB-C hub Ugreen and AUKEY USB3 hub.
2019 Office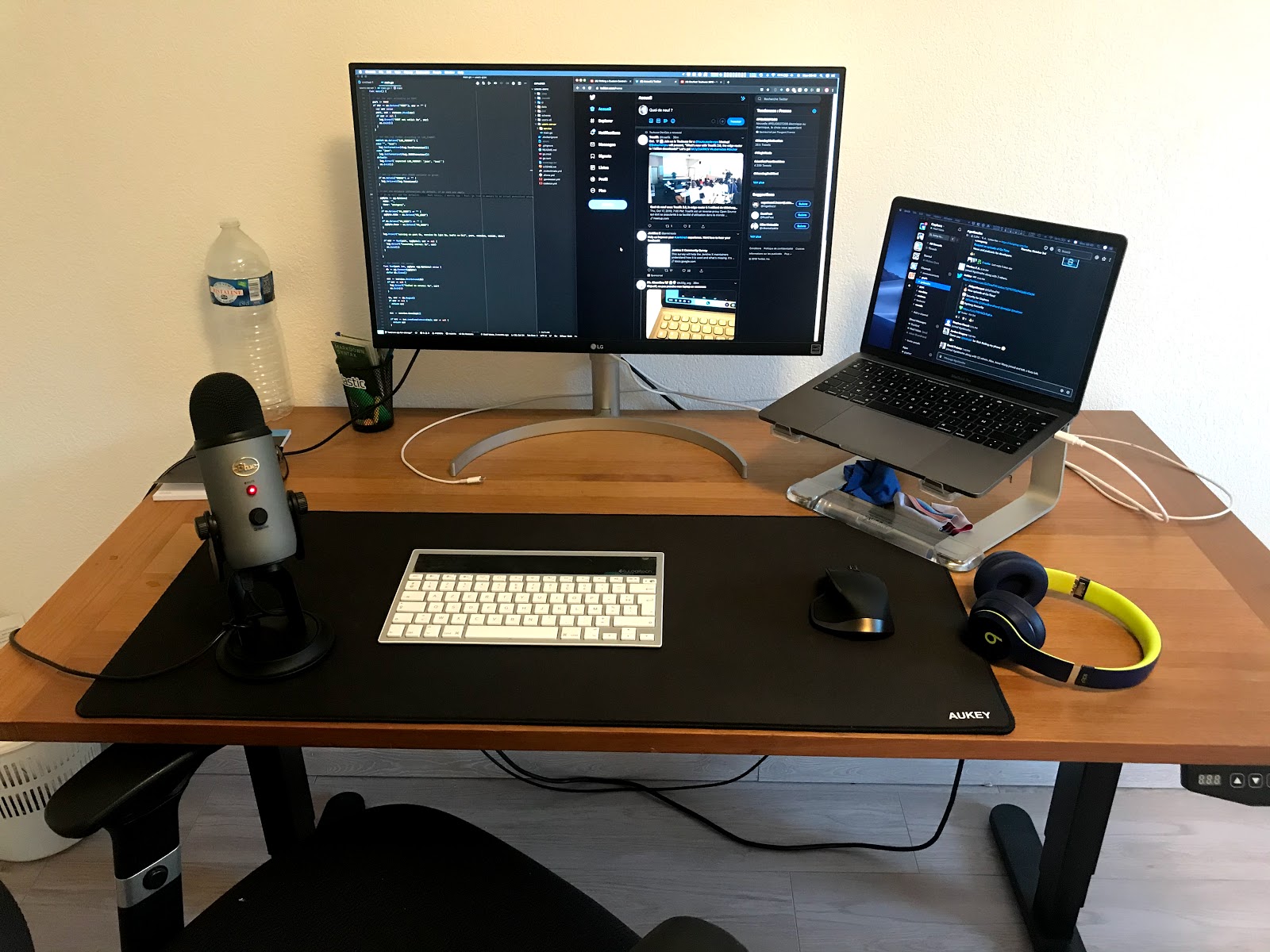 The Flexispot standing desk E5B (B = black) with a €25 wood board I mounted on top.
I use the Beats Solo 3 headphones. I only use it for audio output. I never use the mic in Bluetooth mode since it greatly degrades my colleague's listening experience.
Blue Yeti USB microphone

Why a standalone mic just for Zoom? One very important aspect of the remote-only work setup is the importance of being properly understood. I take this very seriously and think that the sound quality of the mic I use every day influences how effective my meetings are. I also make a number of calls to potential candidates, which means I should sound perfect.

Logitech K760 (wireless solar keyboard).
Logitech MX Master Just an excellent mouse
AUKEY mousepad XXL.
Some random chair (I wish I could afford the Herman Miller Aeron)
And finally, here is a picture from the backyard. 🙂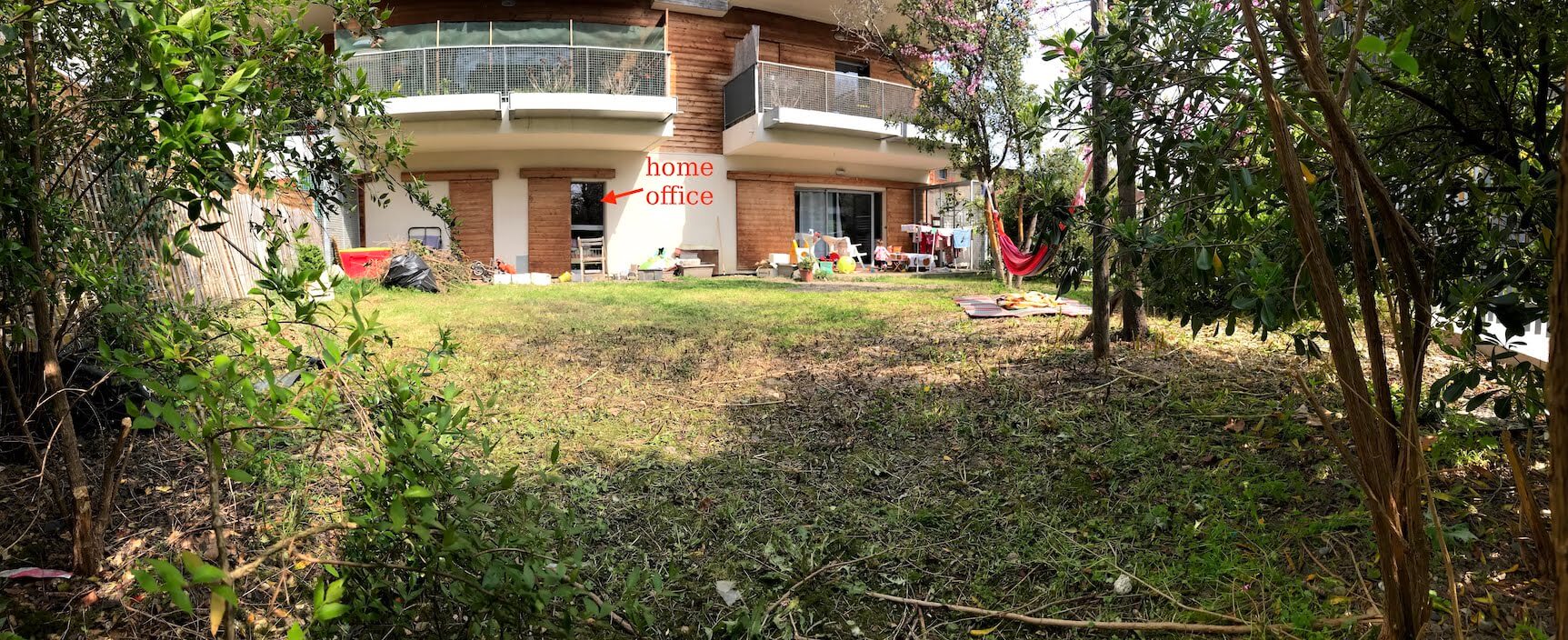 📝 Edit this page